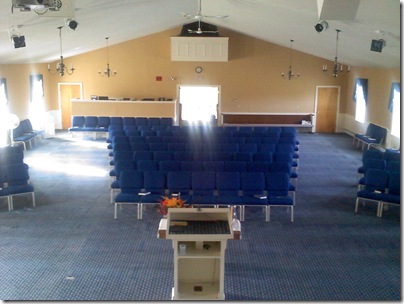 This morning, we met with the family of Grace Baptist Church in Merrimack. Above is a photo of their auditorium from the platform. Of course, the church is not the space they meet in, but I am posting it because compared to our current space, it looks positively HUGE.
It was a great morning of new experiences and new friends. Ariel warmed right up to her teacher, Mrs. P. Nichole and I played with the worship band (YAH DRUMS!) and I think everyone involved was very pleased with the synergy among us.
Here was Ariel's favorite part!
Since our current worship space has ABSOLUTELY NO exterior play area, this is a huge plus!